Hermes Garden Party bag PM Rouge casaque Country leather Silver hardware
Product code : msgp2505601

International
shipping

Tax free

Paypal
Hermes Garden Party PM.
Achieve an amazing look with this irresistible colour from 2012 Spring Summer collection, Rouge Casaque!
Canvas & all-leather Garden Party bags, a casual bag for both men and women.
Simple design with processed interior to better withstand stains.
Perfect for all occasions and easy-to-use.
Produced in calf leather, this intense and vivid red calf leather definitely will become a popular colour like its predecessor, Rouge Garance and Bougainvillea.
A fairly new leather that was introduced in 2012.
The beauty of Country leather lies in it is fair firmness.
Savour the soft and classy texture of the Hermes leather and discover how this large-grained leather is also a hardy material as it is resilient to scratches and dirt even when used daily.
Radiate your true femininity when you carry this vivid Birkin in rouge.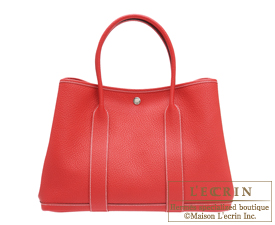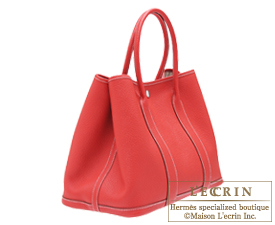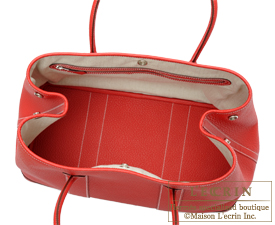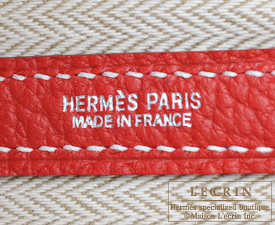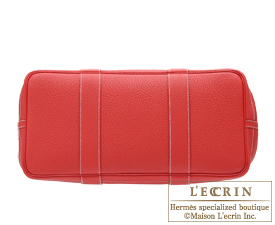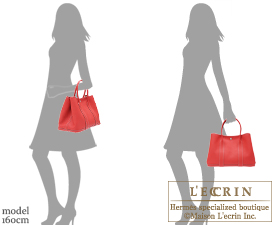 Model
HERMES GARDEN PARTY PM
---
Color
Rouge casaque/Bright red
---
Material
Country leather
---
Hardware
Silver
---
Measurements
(W)36×(H)24×(D)17cm
---
Accompanied by the original Hermes
Box,Cotton bag
---
※All measurements are approximate.