Hermes Bolide bag 31 Rouge H Clemence leather Silver hardware
Product code : msbo2604002
Hermes Bolide 31cm.
The signature wine red, Rouge H refers to Rouge Hermes with a capital letter H.
Also an iconic bag like the Birkin and Kelly, Bolide was created in 1923, and it was the first ever handbag to incorporate a zipper.
It was initially named as "Bugatti" as it was a very functional bag, large, round and comes with a shoulder strap and a pocket sewn inside.
Bold and sensual dark red, exuding elegance and romance - gently luring you into the world of Hermes.
The beauty of the Clemence leather is that it develops a character as it ages and after usage.
This leather is an epitome of premium quality with its delicate finish and serves to accentuate a look which is reminiscent of femininity.
Savour the soft and pliable texture of the Hermes leather and discover how this durable grainy leather is also a hardy material as it is resilient to scratches and dirt even when used daily.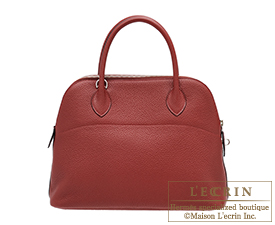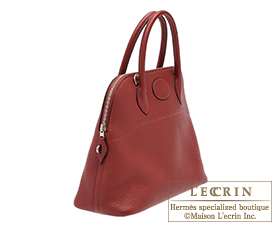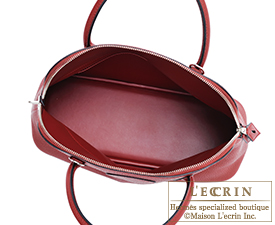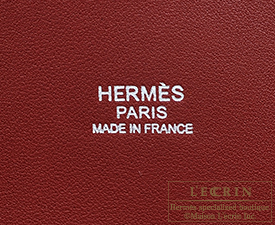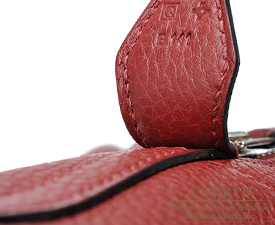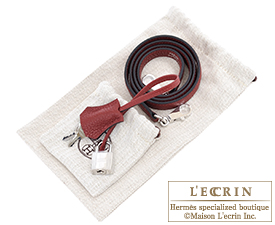 Model
HERMES BOLIDE 31
---
Color
Rouge H/Dark red
---
Material
Clemence leather
---
Hardware
Silver
---
Measurements
(W)31×(H)23×(D)13cm
---
Accompanied by the original Hermes
Shoulder strap,Padlock,Key,Raincover,Box,Cotton bag
---
※All measurements are approximate.