Hermes Birkin bag 30 Cacao Togo leather Gold hardware
Product code : msbk2610008
Hermes Birkin 30cm.
Often known as the main ingredient of Chocolate, the latest brown of 2013 Autumn Winter collection is Cacao!!
This elegant dark colour not only fits any style and outfit, a glance at it also feels as if it gives off an aromatic smell.
The beauty of the Togo leather is appreciated as it naturally possesses a texture that is neither too hard nor too soft, making it one of the most popular leather.
Savour the smooth and fine texture of the Hermes leather and discover how this grainy leather is also a hardy material as it is resilient to scratches and dirt even when used daily.
During the medieval period, cacao was often used as gifts to the kings.
Be enthralled by the primitive beauty of this colour.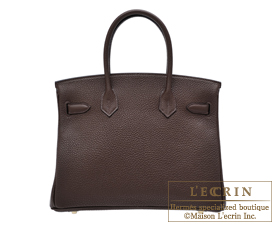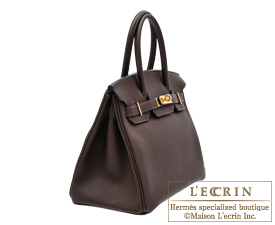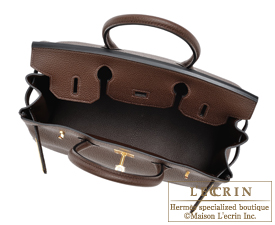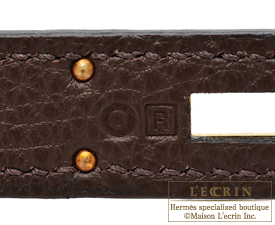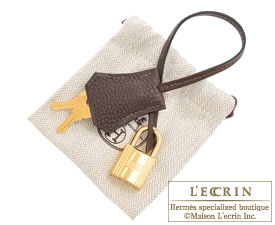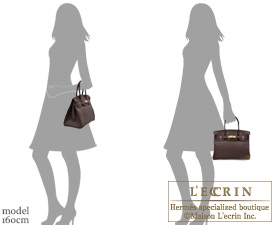 Model
HERMES BIRKIN 30
---
Color
Cacao/Cacao brown
---
Material
Togo leather
---
Hardware
Gold
---
Measurements
(W)30×(H)22×(D)16cm
---
Accompanied by the original Hermes
Padlock, Key, Raincover, Box, Cotton bag
---
※All measurements are approximate.