Hermes Birkin bag 30 Soleil Clemence leather Gold hardware
Product code : msbk2502710
Hermes Birkin 30cm.
The yellow which conjure an image of the sun in France, "Soleil".
Hermes 2009 annual theme「L'echappee belle ? The Beautiful Escape」.
The symbolic color of 2009 theme 「Soleil」refers to the sun in French.
Allow yourself to be captivated by the enchanting European look and feel with this yellow which conjure an image of the sun in France.
The beauty of the Clemence leather is that it develops a character as it ages and after usage.
This leather is an epitome of premium quality with its delicate finish and serves to accentuate a look which is reminiscent of femininity.
Savour the soft and pliable texture of the Hermes leather and discover how this durable grainy leather is also a hardy material as it is resilient to scratches and dirt even when used daily.
Savor the beauty of this vivid color which exude a timeless elegance and a girly flair.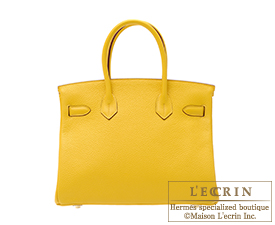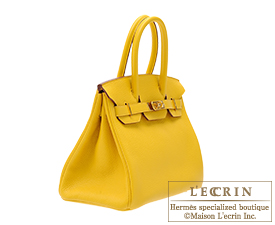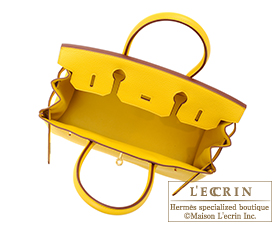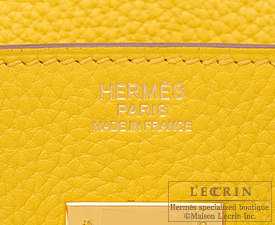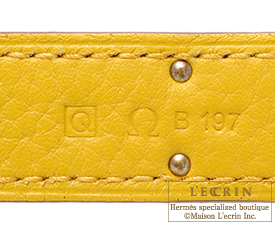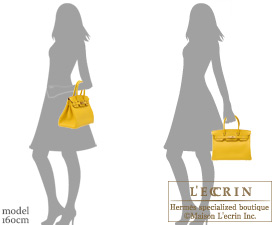 Model
HERMES BIRKIN 30
---
Color
Soleil/Soleil yellow
---
Material
Clemence leather
---
Hardware
Gold
---
Measurements
(W)30×(H)22×(D)16cm
---
Accompanied by the original Hermes
Padlock, Key, Raincover, Box, Cotton bag
---
※All measurements are approximate.