Hermes Birkin bag 35 Mykonos Clemence leather Silver hardware
Product code : msbk2300104
Hermes Birkin 35cm.
Mykonos! Created based on the image of the beautiful island, Mykonos in the Aegean Sea.
Mykonos was released in Hermes 2011 Spring Summer collection.
The perfect blue created based on stunning resort island in Greece, it's hard to resist the lure of the pristine white buildings and azure skies.
The beauty of the Clemence leather is that it develops a character as it ages and after usage.
This leather is an epitome of premium quality with its delicate finish and serves to accentuate a look which is reminiscent of femininity.
Savour the soft and pliable texture of the Hermes leather and discover how this durable grainy leather is also a hardy material as it is resilient to scratches and dirt even when used daily.
Mykonos will soon be the next favourite new colour following the other popular blue shades like Blue Jean, Ciel and Blue de malte.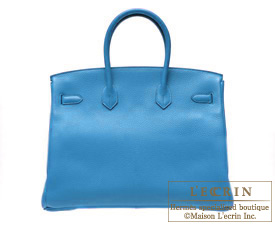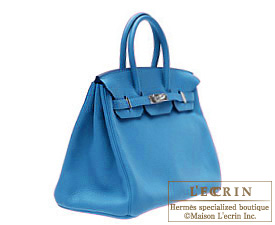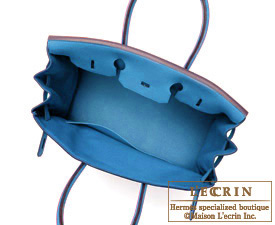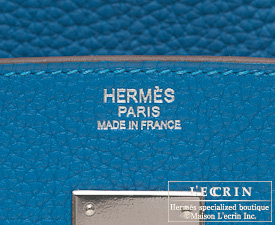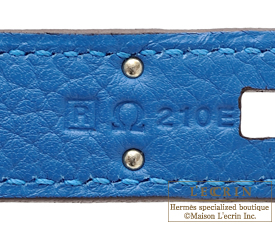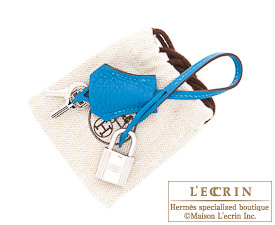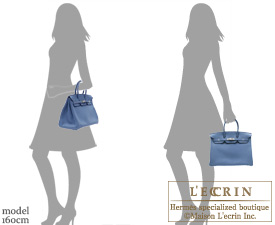 Model
HERMES BIRKIN 35
---
Color
Mykonos/Mykonos Blue
---
Material
Clemence leather
---
Hardware
Silver
---
Measurements
(W)35×(H)25×(D)18cm
---
Accompanied by the original Hermes
Padlock, Key, Raincover, Box, Cotton bag
---
※All measurements are approximate.