The pictures that show in our web page sometimes might be different from an actual item.
Please feel free to contact us if you would like to see an actual pictures of the product before proceed the order.
This item is also selling in our boutique hence it maybe sold out anytime
International
shipping
Tax free
Paypal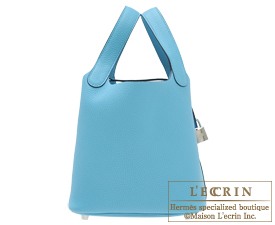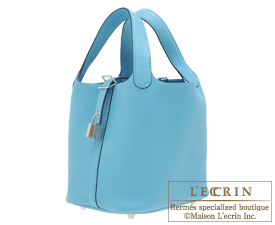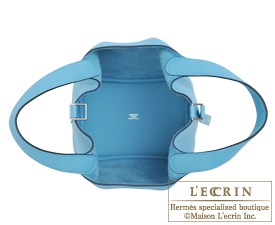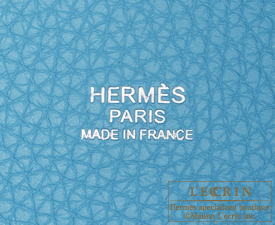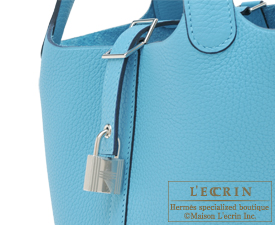 Tax Free Price
JPY
---
Model
Picotin Lock bag PM
---
Color
Blue du nord
---
Material
Clemence leather
---
Hardware
Silver
---
Measurements
(W)18×(H)19×(D)13.5cm
---
Accompanied by the original Hermes
Padlock,Key,Box,Cotton bag
---
※All measurements are approximate.