Hermes Garden Party bag TPM Etain Epsom leather Silver hardware
Product code : msgp2910010

International
shipping

Tax free

Paypal
Hermes Garden Party TPM.
Be invigorated with this new signature grey of Hermes, Etain!!
Canvas & all-leather Garden Party bags, a casual bag for both men and women.
Simple design with processed interior to better withstand stains.
Perfect for all occasions and easy-to-use.
Introduced in the 2011 Autumn Winter collection, "Etain" refers to tin in French.
This matt grey is easy to match to any scene and even casual style.

Epsom leather is a very popular embossed leather with a beautiful rigid and structured shape.
This compressed type of leather holds true to its shape in all instances and is completely resilient to scratches and dirt even when used daily.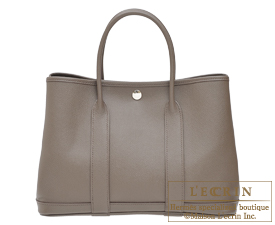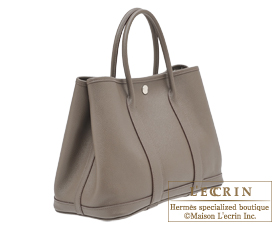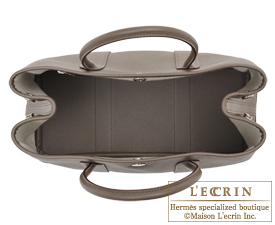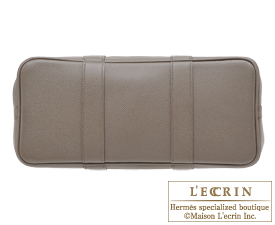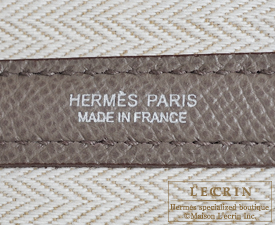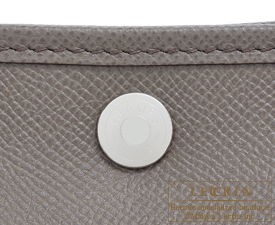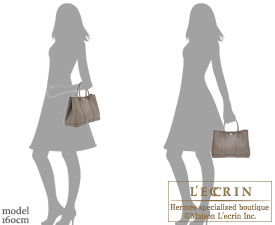 Model
HERMES GARDEN PARTY TPM
---
Color
Etain/Etain grey
---
Material
Epsom leather
---
Hardware
Silver
---
Measurements
(W)30×(H)21×(D)13cm
---
Accompanied by the original Hermes
Box,Cotton bag
---
※All measurements are approximate.