Hermes Garden Party bag TPM Malachite Negonda leather Silver hardware
Product code : msgp2616504

International
shipping

Tax free

Paypal
Hermes Garden Party TPM.
Enveloped in elegance, relax nonchalantly in the mountain green "Malachite".
Canvas & all-leather Garden Party bags, a casual bag for both men and women.
Simple design with processed interior to better withstand stains.
Perfect for all occasions and easy-to-use.
Launched in the 2013 Autumn Winter collection, the name Malachite derives from a type of gemstone.
A smoky green, just like the gallant peacock, producing a calming effect.
This is the distinctive characteristic of Maison where they are able to produce different colour variations pleasing to the eye and creating a balance in the visual experience.
The allure of the Negonda leather lies in its medium firmness.
Crafted from the male calfskin, this leather is an epitome of premium quality with its delicate finish.
Just like the Country leather and the Buffalo Sindhu leather, this leather is very durable and is resilient to scratches and dirt even when used daily.
Pamper yourself with this gentle and silky green, giving you an extra touch of class.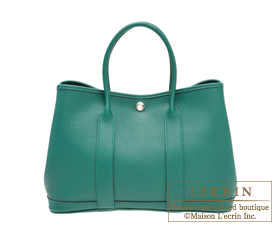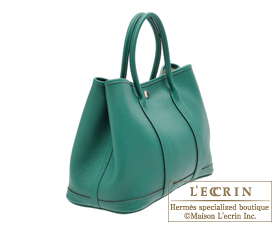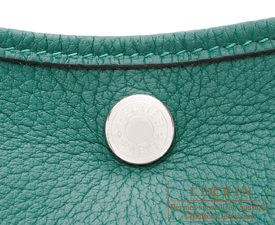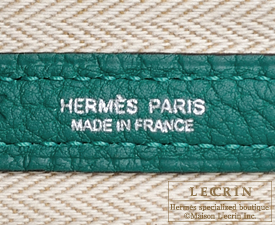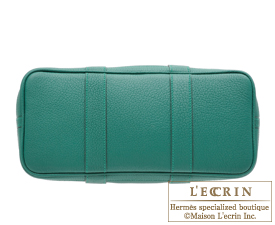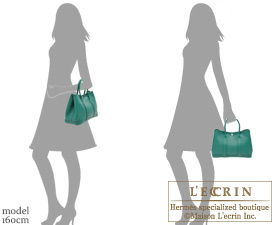 Model
HERMES GARDEN PARTY TPM
---
Color
Malachite/Malachite green
---
Material
Negonda leather
---
Hardware
Silver
---
Measurements
(W)30×(H)21×(D)13cm
---
Accompanied by the original Hermes
Box,Cotton bag
---
※All measurements are approximate.