Hermes Garden Party bag TPM Bambou Country leather Silver hardware
Product code : msgp2615403

International
shipping

Tax free

Paypal
Hermes Garden Party TPM.
Bright green 「Bambou」was introduced in 2014 Spring Summer collection.
Canvas & all-leather Garden Party bags, a casual bag for both men and women.
Simple design with processed interior to better withstand stains.
Perfect for all occasions and easy-to-use.
Bambou is also known as a lucky colour in some Asian countries.
Often used in gifts for celebrations or work advancements.
Carrying this colour is like carrying a lucky charm!
A fairly new leather that was introduced in 2012.
The beauty of Country leather lies in it is fair firmness.
Savour the soft and classy texture of the Hermes leather and discover how this large-grained leather is also a hardy material as it is resilient to scratches and dirt even when used daily.
Jazz up your style this season with this bamboo green!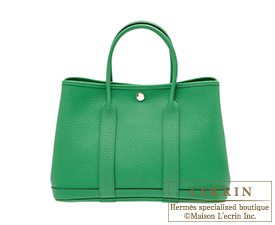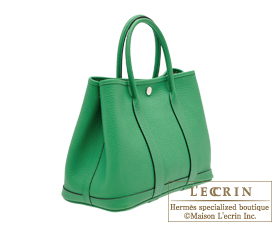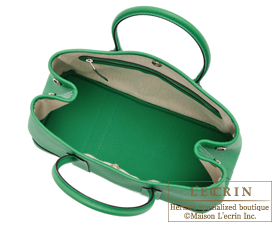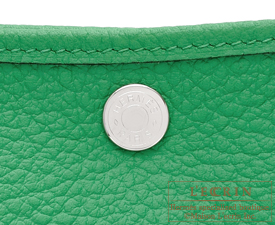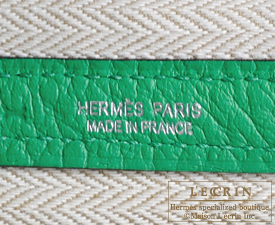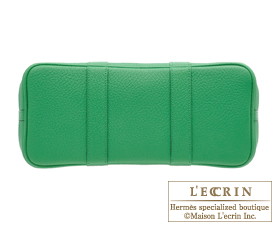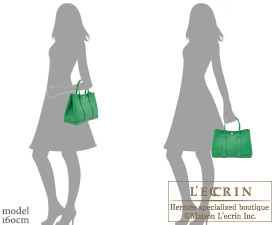 Model
HERMES GARDEN PARTY TPM
---
Color
Bambou/Bambou green
---
Material
Country leather
---
Hardware
Silver
---
Measurements
(W)30×(H)21×(D)13cm
---
Accompanied by the original Hermes
Box,Cotton bag
---
※All measurements are approximate.