Hermes Garden Party bag PM Anemone Negonda leather Silver hardware
Product code : msgp2606804

International
shipping

Tax free

Paypal
Hermes Garden Party PM.
Ignite your heart with this brand new purple "Anemone".
Canvas & all-leather Garden Party bags, a casual bag for both men and women.
Simple design with processed interior to better withstand stains.
Perfect for all occasions and easy-to-use.
Hermes 2014 campaign titled 『Metamorphose 』consisting of new and re-issued colours, unveils a mysterious change.
A brand new purple, translating to "wind" in Greek, is here.
The allure of the Negonda leather lies in its medium firmness.
Crafted from the male calfskin, this leather is an epitome of premium quality with its delicate finish.
Just like the Country leather and the Buffalo Sindhu leather, this leather is very durable and is resilient to scratches and dirt even when used daily.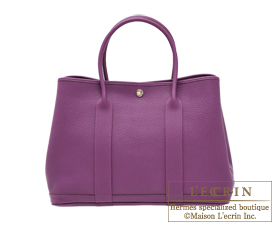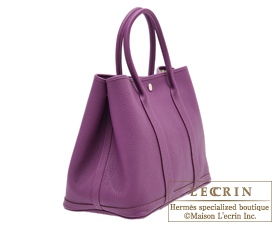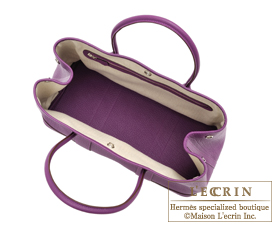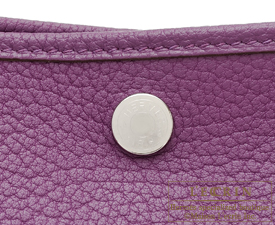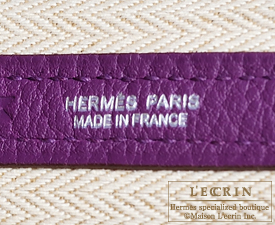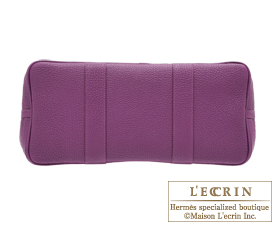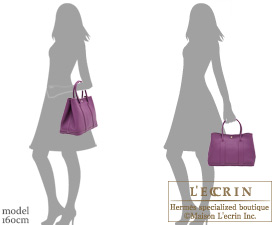 Model
HERMES GARDEN PARTY PM
---
Color
Anemone
---
Material
Negonda leather
---
Hardware
Silver
---
Measurements
(W)36×(H)24×(D)17cm
---
Accompanied by the original Hermes
Box,Cotton bag
---
※All measurements are approximate.