Hermes Birkin bag 35 Prune Clemence leather Silver hardware
Product code : msbk2703701
Hermes Birkin 35cm.
Fascinating blend of richness and purity, Prune Birkin!
A shade darker than Violet and Cyclamen, this Violet exudes elegance, delivering a daily dose of finesse to your style.
Enter the world of Hermes with this gorgeous Purple, radiating charm and romance.
The beauty of the Clemence leather is that it develops a character as it ages and after usage.
This leather is an epitome of premium quality with its delicate finish and serves to accentuate a look which is reminiscent of femininity.
Savour the soft and pliable texture of the Hermes leather and discover how this durable grainy leather is also a hardy material as it is resilient to scratches and dirt even when used daily.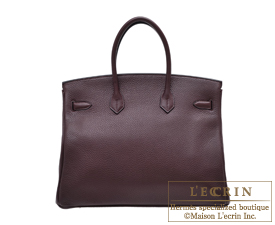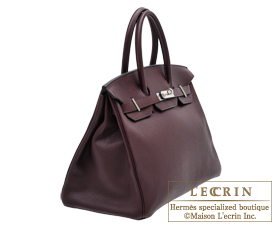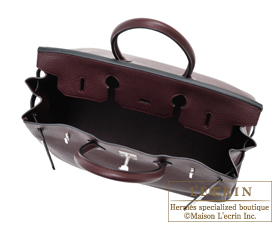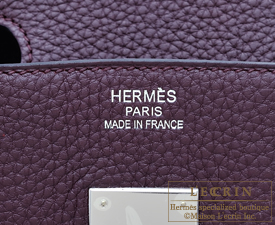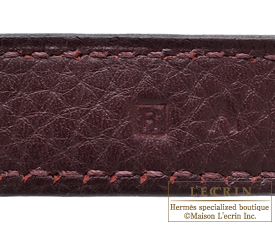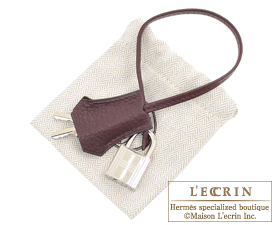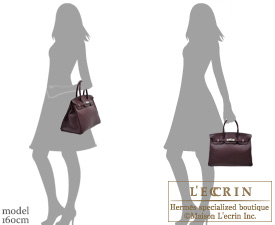 Model
HERMES BIRKIN 35
---
Color
Prune/Plum purple
---
Material
Clemence leather
---
Hardware
Silver
---
Measurements
(W)35×(H)25×(D)18cm
---
Accompanied by the original Hermes
Padlock, Key, Raincover, Box, Cotton bag
---
※All measurements are approximate.