Hermes Birkin bag 30 Turquoise blue Togo leather Gold hardware
Product code : msbk2600804
Hermes Birkin 30cm.
Arrival of Turquoise, colour from the 2005 collection.
Since ancient times, Turquoise has played a major role in many holy places worldwide and is highly regarded.
Symbolising the vast blue sky, this shade of blue is a tinge different from Blue Jean and Lagon, bringing out a whole new unique pure blue.
The beauty of the Togo leather is appreciated as it naturally possesses a texture that is neither too hard nor too soft, making it one of the most popular leather.
Savour the smooth and fine texture of the Hermes leather and discover how this grainy leather is also a hardy material as it is resilient to scratches and dirt even when used daily.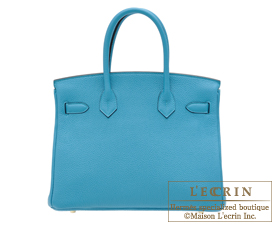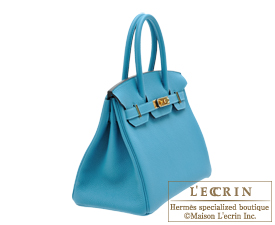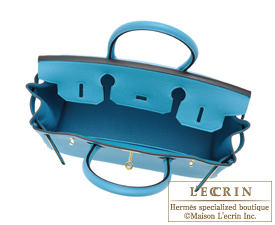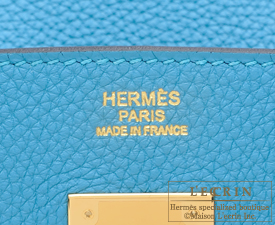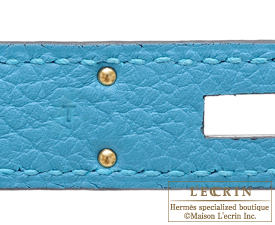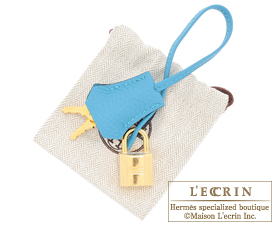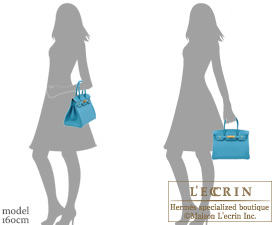 Model
HERMES BIRKIN 30
---
Color
Turquoise blue
---
Material
Togo leather
---
Hardware
Gold
---
Measurements
(W)30×(H)22×(D)16cm
---
Accompanied by the original Hermes
Padlock, Key, Raincover, Box, Cotton bag
---
※All measurements are approximate.