Hermes Birkin bag 30 Rose tyrien Chevre myzore goatskin Silver hardware
Product code : msbk2507011
Hermes Birkin 30cm.
Complete your feminine look with this beautiful Pink. A bold use of colour will brighten up your mood instantly. A must-have item!!
Following Fuschia Pink, Rose Shocking, Pink, Rose Tyrien's rarity tickles every woman's heart, it will be loved for long term. Moreover, white colour exudes classic mode and full of dignity.
The contrast of bright pink leather with beautiful white stitch, only something Hermes can produce.
The beauty of the goathide leather lies in its durability.
It has a smooth finish and a soft texture but it is also very resilient to scratches.
This lightweight leather combines luxury and practicality to perfection, making it a great option for any Hermes bag.
As same as Fuschia pink, savor the beauty of this shocking pink's Rose Tyrien colour which exudes a timeless elegance and a girly flair.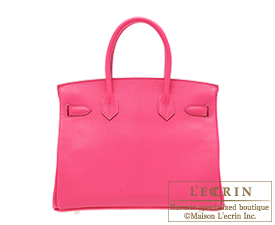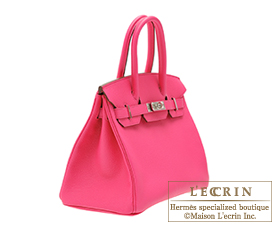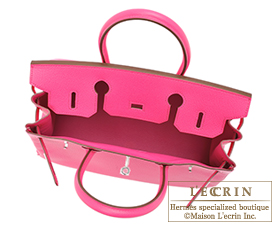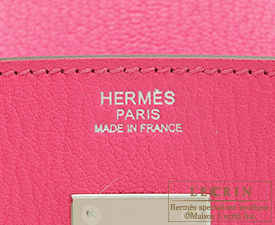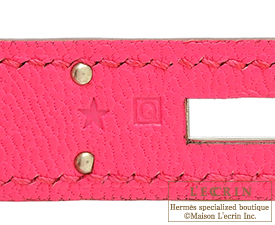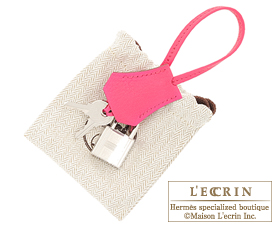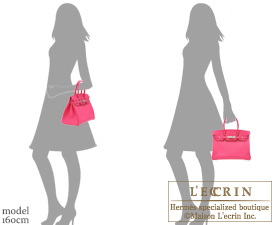 Model
HERMES BIRKIN 30
---
Color
Rose tyrien/Hot pink
---
Material
Chevre myzore goatskin
---
Hardware
Silver
---
Measurements
(W)30×(H)22×(D)16cm
---
Accompanied by the original Hermes
Padlock, Key, Raincover, Box, Cotton bag
---
※All measurements are approximate.