Hermes Birkin bag 30 Blue lin Clemence leather Gold hardware
Product code : msbk2410511
Hermes Birkin 30cm.
Forebodiment of the Neo-Basic, a brand new blue, Blue lin!
Titled "The Time Ahead", the Spring Summer 2012 campaign had new and re-issued colours.
In this 2012 collection, take a glimpse at Hermes's perspective of the world a brand new blue, Blue Lin representing flax flowers is here.
The beauty of the Clemence leather is that it develops a character as it ages and after usage.
This leather is an epitome of premium quality with its delicate finish and serves to accentuate a look which is reminiscent of femininity.
Savour the soft and pliable texture of the Hermes leather and discover how this durable grainy leather is also a hardy material as it is resilient to scratches and dirt even when used daily.
A neo-basic colour similar to Blue Jean, we are truly pleased to welcome the arrival of Blue Lin.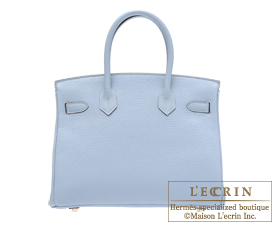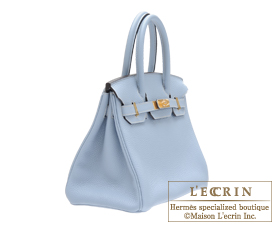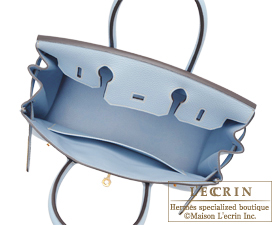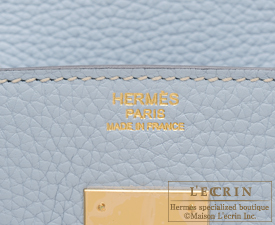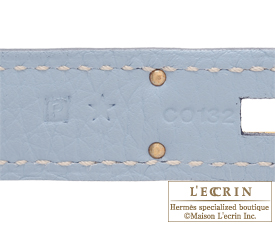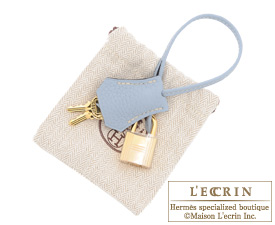 Model
HERMES BIRKIN 30
---
Color
Blue lin/Linen blue
---
Material
Clemence leather
---
Hardware
Gold
---
Measurements
(W)30×(H)22×(D)16cm
---
Accompanied by the original Hermes
Padlock, Key, Raincover, Box, Cotton bag
---
※All measurements are approximate.