Hermes Birkin bag 30 Blue lin Togo leather Silver hardware
Product code : msbk2403109
Hermes Birkin 30cm.
Forebodiment of the Neo-Basic, a brand new blue, Blue lin!
Titled "The Time Ahead", the Spring Summer 2012 campaign had new and re-issued colours.
In this 2012 collection, take a glimpse at Hermes's perspective of the world a brand new blue, Blue Lin representing flax flowers is here.
The beauty of the Togo leather is appreciated as it naturally possesses a texture that is neither too hard nor too soft, making it one of the most popular leather.
Savour the smooth and fine texture of the Hermes leather and discover how this grainy leather is also a hardy material as it is resilient to scratches and dirt even when used daily.
A neo-basic colour similar to Blue Jean, we are truly pleased to welcome the arrival of Blue Lin.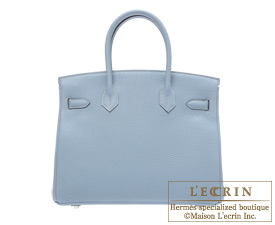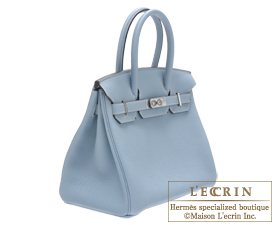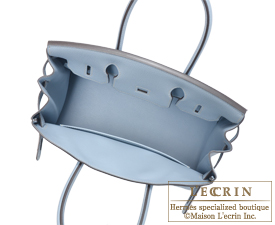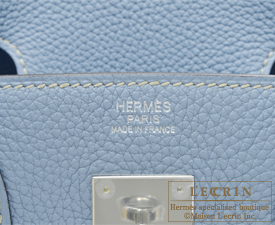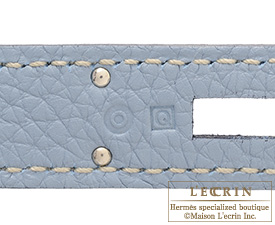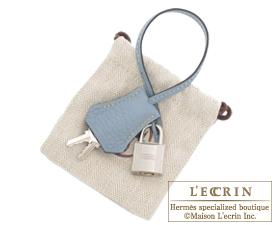 Model
HERMES BIRKIN 30
---
Color
Blue lin/Linen blue
---
Material
Togo leather
---
Hardware
Silver
---
Measurements
(W)30×(H)22×(D)16cm
---
Accompanied by the original Hermes
Padlock, Key, Raincover, Box, Cotton bag
---
※All measurements are approximate.