The pictures that show in our web page sometimes might be different from an actual item.
Please feel free to contact us if you would like to see an actual pictures of the product before proceed the order.
This item is also selling in our boutique hence it maybe sold out anytime
International
shipping
Tax free
Paypal
Hermes Kelly 32cm.
Who doesn't love Black?
Kelly, a bag with a beautiful structure which exudes an aura of grace.
No matter which angle you look at this bag, you will see an impeccable and iconic structure, thus making it one of the most coveted and sought-after bags that every woman wants.
Other than Gold, the other all-time favourite colour for ladies looking for their first Birkin, is Black.
Suited for all occasions, versatile with any style of clothes, this is the timeless fashion colour.
Without a doubt, the black beauty will ignite the soul.
There arguably no more timeless and classic colour than Black and it will be loved by everyone eternally.
Epsom leather is a very popular embossed leather with a beautiful rigid and structured shape.
This compressed type of leather holds true to its shape in all instances and is completely resilient to scratches and dirt even when used daily.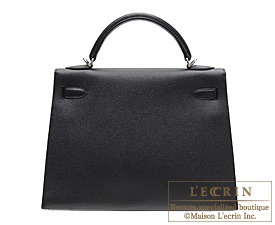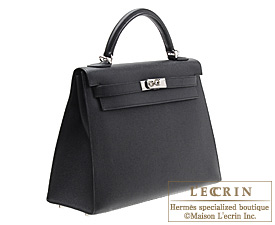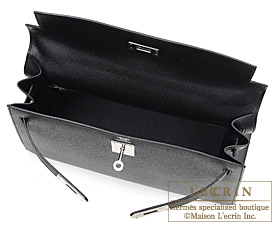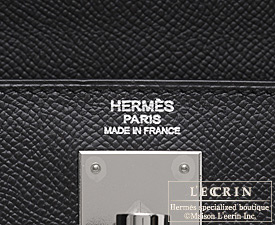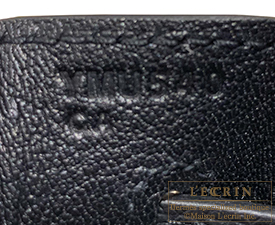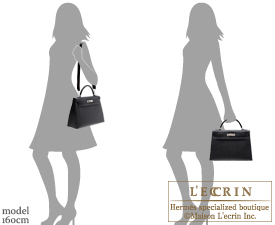 Tax Free Price
JPY
---
Model
HERMES KELLY 32
---
Color
Black
---
Material
Epsom leather
---
Hardware
Silver
---
Measurements
(W)32×(H)23×(D)12.5cm
---
Accompanied by the original Hermes
Shoulder strap,Padlock,Key,Raincover,Box,Cotton bag
---
※All measurements are approximate.